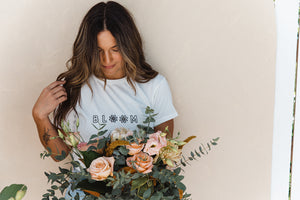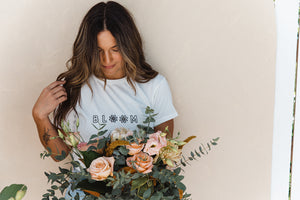 REVIE JANE
Not your average.
Devoted wife, mother-of-two, entrepreneur, lifestyle influencer, writer and public speaker, there is just something about Revie. Those who follow her; adore her. Those who know her; love her.
Online, she's a breath of fresh air. In real life, she's a force who is firmly in the driver's seat of her life. Finding the courage to share both her personal and business journeys online, the mother-of-two built a community of loyal and supportive followers by living her life out loud.
Facing adversity throughout her early childhood, the woman now known for her infectious, fun-loving personality has certainly lead an unconventional life. Battling depression and anxiety as a teen, Revie has walked a path most could never imagine.
Embracing the brave direction to choose happiness over darkness, the inspirational entrepreneur was able to rediscover her worth and find her purpose through fitness.
With a natural instinct for business practices, Revie soon became one of the most exciting young entrepreneurs to watch. She pioneered one of the first female-only CrossFit gyms in Australia, her beloved CrossFit Babes. Tech savvy and with an eye for digital marketing, it wasn't long before CrossFit Babes was the most followed CrossFit gym in the world.
Realising her potential to inspire women, she began sharing her journey with her online community, becoming a strong advocate for self-love and for encouraging women around the world to accept every challenge and to believe in yourself.
2016 was a huge year for Revie, both personally and professionally. Becoming a mother to her first daughter Lexington changed the way Revie saw the world. It was while she was pregnant with Lexi that Revie chose to rebrand the established CrossFit Babes to a strength and conditioning centre, TRAIN.
Proving again that her business sense was as bold as it was brilliant, Revie was then able to focus on shifting her love for fitness out of the gym and onto the web. With three online fitness programs under her stylish weight belt, plus a meal preparation guide she co-wrote alongside her husband Clay, in 2018 Revie became a mother to her second babe, Lola.
Following her instincts, the social media darling has shifted gears; closing TRAIN to focus on growing the Revie Jane brand even further. With her husband and two gorgeous girls in tow, a national speaking tour under her belt in 2019, brand ambassador roles in the pipeline and her online programs expanding, it's clear that this fierce lady is just getting started.
And you can bet what she does next, won't be average.
As Seen In
Media
Revie Jane Schulz is a highly engaging Australian fitness and lifestyle personality who has featured in both national and international media spaces. She regularly contributes to podcasts, speaking events and magazine editorials. If you would like to get in touch with us to feature Revie, reach out at hello@reviejane.com